Cheesecake is a sweet, often cheese based dessert. My first cheesecake, since there's only chocolate on my fridge, I manage to bake chocolate cheesecake with melted and shredded chocolate added on top as decoration.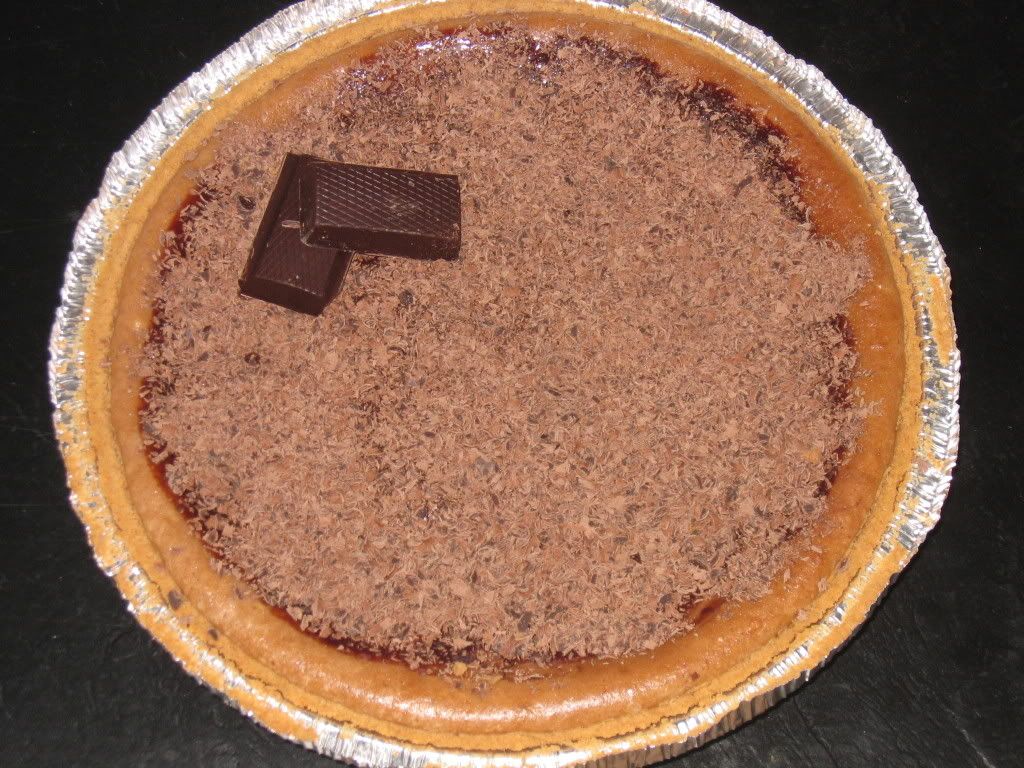 Ingredients:
Crusts: (ready made crust is available too)
1 1/2 cups graham cracker crumbs / chocolate wafers/ Oreo
1/4 cup sugar
5 tbs melted butter
Filling:
2 blocks Cream Cheese (8oz / block)
3/4 cups sugar
3 tbs melted butter
2 eggs
Possible flavor: coffee, Kahlua, chocolate, Oreo, etc
How to prepare:
Mix the graham crackers and sugar, then add butter and mix with a fork until completely moistened. Press mixture into the bottom and up 1/3rd of the side of a 9-inch springform pan.
Refrigerate for 1 hour.
On a bowl, mix cream cheese, sugar, melted butter, eggs together. add desired flavoring then mix it well. pour on top of the crust.
bake with 350-375 F for 40 minutes.